I can't play DNIEPR after downloading the campaign in the Workshop ?
First thing, You need to subscribe to the collection by clicking the button "Subscribe to all". Second thing, Workshop sometimes stops download the files without any information on your screen. You have to re-launch the game until the 13 Files have been totally downloaded in your Addons Menu in Left 4 Dead 2 game.
Which version of Left 4 Dead is needed to play Dniepr campain ?
The Dniepr campain is only available for Left 4 Dead 2. we have canceled the Left 4 Dead 1 version.
Does the Dniepr campain use the Game Instructor ? How to enable it ?
Yes, the campain uses the Game Instructor. This fonction guides players through the level to succeed the objectives. To enable it in the Menu
→ Options → Multiplayer - > Enable Game Instructor
.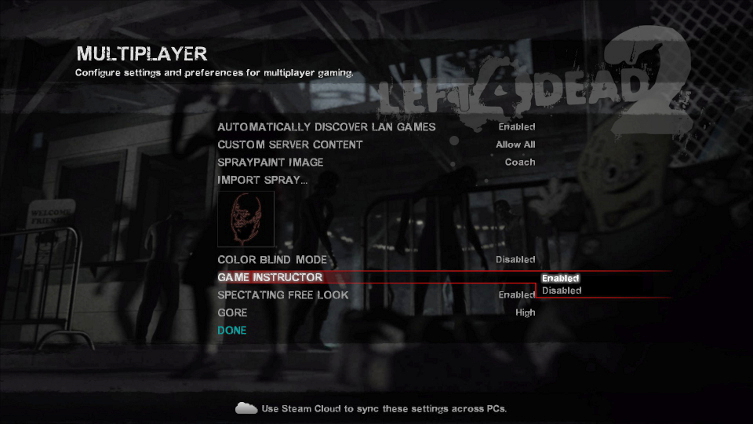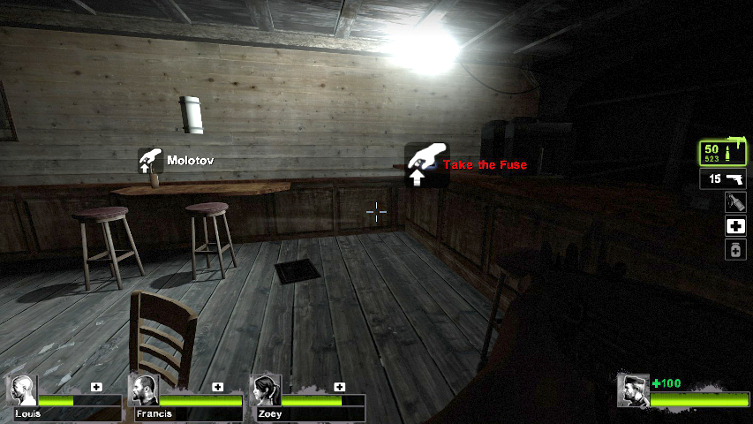 Why the Special Infected sounds are disabled ?
Special Infected sounds have been removed to not conflict with the original sound design and songs composed for the Dniepr campain.
Which are the major knowing issues ?
Which upgrades can you add to the Dniepr campain to ensure a better immersion in this universe ?
We advise our players to download these 2 add-ons directly from the L4Dmaps website.
(We didn't develope these add-ons!).
Enhanced L4D1 Survivors:
http://www.l4dmaps.com/details.php?file=24298
L4D Survivor Hands Fixed:
http://www.l4dmaps.com/details.php?file=14132
The zombies are fluorescent?

You have left 4 dead 2 files installed that are in conflict with the mod.
1)
Deactivate your other add-ons in the add-ons section of your left 4 dead 2 menu except Dniepr.
2)
If the issue persist, verify the integrity of your left 4 dead 2 game cache in the options menu.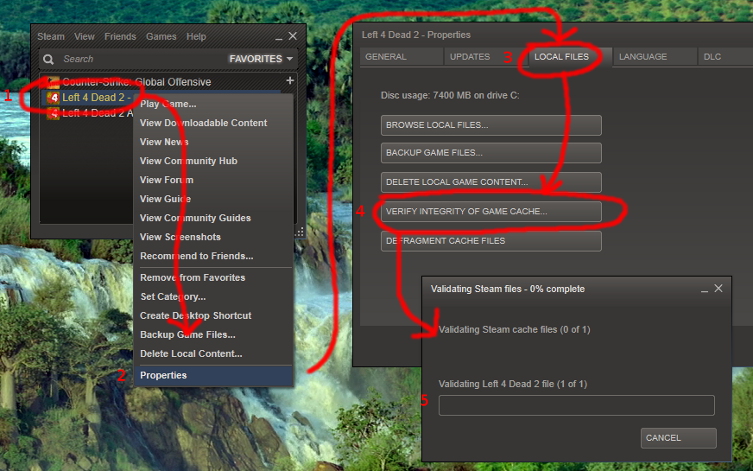 4 maps instead of 5?
The current version of
Dniepr
offer 4 finished chapters of Dniepr campaign. The second to last chapter has been removed from this build due to a lack of time in our future to work on tit (work,studies etc...). Do not worry, the lack of that particular chapter will not impact your enjoyment of the game, we assure you.
How to play Dniepr 2.0 for Left 4 Dead 2?
First, download the campaign via the L4Dmaps download page. Once
Dniepr.zip
has been downloaded, move the
12 .vpk files
present in the archive into the
addons
folder in your Left4Dead2 game folder.
By default, the folder should be located at :
C:\Program Files (x86)\Steam\SteamApps\common\left 4 dead 2\left4dead2\addons if you're using a 64-bit system.
or here:
C:\Program Files\Steam\SteamApps\common\left 4 dead 2\left4dead2\addons if you're using a 32-bit system.
If the addons folder does not exist, simply create it before inserting the file.